Nordic Ways Beijing is very pleased to share the good news that Nathan has become an offical sponsor of the Genghis Khan Grassland Marathon. The brand Nathan is known for its outstanding hydration systems for runners
Driven by a keen understanding of athlete needs, NATHAN's team of innovators sweat the details, because it's the details that help athletes push their potential. As a market leader in groundbreaking Running Essentials products, NATHAN purposefully designs performance-driven gear that helps dedicated athletes run stronger and longer in 45 countries and counting.
NATHAN's essential hydration, visibility and performance offerings targeted to road warriors, ultrarunners, triathletes, couch to 5Kers and every dedicated athlete in between, include industry-leading and best-selling hydration vests, belts, handhelds, bottles, running paks, active visibility and reflective vests and other outdoor gear essentials, all designed for a life in motion. Find more info on  NathanSports.com, Tweet @NathanPerfGear, and like Nathan on Facebook @Nathan Performance Gear, or follow them on Chinese Weibo:Nathan中国 or wechat:Nathan中国.
As of now, all the Genghis Khan participants can login in the registration system and buy Nathan hydration system products with a special discount price. We will ship to your address in mainland China immediately. In addition, the top performing runners in the Grassland Marathon will get Nathan products during the awards ceremony. There will also be a Nathan booth during the event days in Xiwuqi.
For more info, please visit Nathan's website:http://www.nathansports.com/
(P.S. You will be able to buy products in the following figure in the registration system)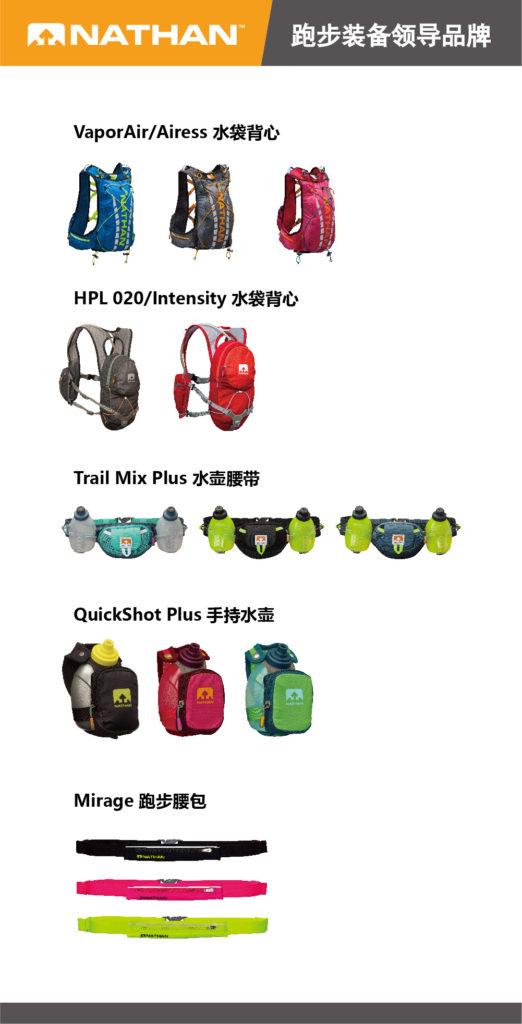 Nathan wechat