Altansukh Altanzul has successfully defended his Genghis Khan MTB title by only 41 seconds following an incredible challenge by stage winner Tugulduur Tuulkhangai. Both Mongolians raided the grasslands like mad in a man-to-man battle that late in the race looked to be going Tugu's way. But Altanzul showed his warrior's heart and reduced the gap in the final 10 km to claim his second overall title.
Pushing the pace for 40+ kilometres, Tugu finally dropped Altanzul on a climb and gradually opened up a gap that exceeded 1 minute at km mark 79 on top of the last big climb. In the following descent and 4 kilometers of tarmac road, the defending yellow jersey did all he could, powering away on the big gear, to stay within 1'34" of the Chiru-WTB rider. The 21-year-old rider from Ulanbaatar and Team CCN managed exactly that. As last year, Tugulduur leaves Xiwuqi with the question "what if?". A year ago, a chain problem ruined his chances for overall success, and this year a crash and a broken handlebar on stage 1 meant he had no chance to keep up with Altanzul, who undoubtedly was even stronger than during the 2012 edition of Genghis Khan MTB.
The new King of the Grasslands – a competition between people who do everything, i.e. 3 days long distance MTB + Grassland Marathon – is China's Wang Lidong, who finished quite some time clear of Germany's Hauke Stockrahm, who accomplished the same feat last year. Lidong hails from Daqing in Heilongjiang and rode Top 30 in the MTB stages on top of running the full marathon distance in 3:44 for 17th place! Quite an incredible feat, indeed. In total there were over 30 starters on this really extreme competition of the Genghis Khan Festival. Serious congratulations to all those KOG participants, indeed!
The MTB women's competition was entirely dominated by Mongolia's Enkhjargal Tuvshinjargal, who won all three stages. China's Song Liping managed to outpace Sweden's Eva Lena Lehikoinen in the grand stage yesterday, but the time difference was not large enough to still nick second place in the overall. Leihoinen is also the winner of the +40 age group competition and joins Pierre-Arnaud Le Magnan who got the honour in the men's +40.
TOP RESULTS – MEN – 96KM

1. T. Tuulkhangai (Team Chiru-WTB)
2. A. Altanzul (Mongolia CCN) at 51″
3. Myagmarsuren Baasankhuu (Team Attila)
4. Hu Hao (Team Specialized)
5. Khangarid Naran (Team Attila)
6. Fraser Young (Team Chiru-WTB)
7. Ed Cluer (Team Chiru-WTB)
8. Ulziibaatar Jamsran (Mongolia CCN)
9. Janbaljamts Sainbayar (Team Attila)
10. Liu Shuming (Team Enervit)
11. Pierre Arnaud Le Magnan (Team Chiru-WTB)
12. Erdenesuren Munkhtulga (Mongolia CCN)
13. Maral Erdene Batmunkh (Mongolia CCN)
14. Daniel Carruthers (Team WTB)
15. A Latengtuliguer (Xiwuqi)
16. Jari Erik Kolehmainen (Team WTB)
17. Aaron Aakesson (Team CHiru-WTB)
18. Mark Thirlwall (The Hutong)
Official Results
Overall final MTB classification (men & women)
King of the Grasslands final ranking
Pictures Biketo.com
MTB Stage 3
MTB Stage 2
MTB Stage 1
The Top 6 of the 2013 Genghis Khan MTB Adventure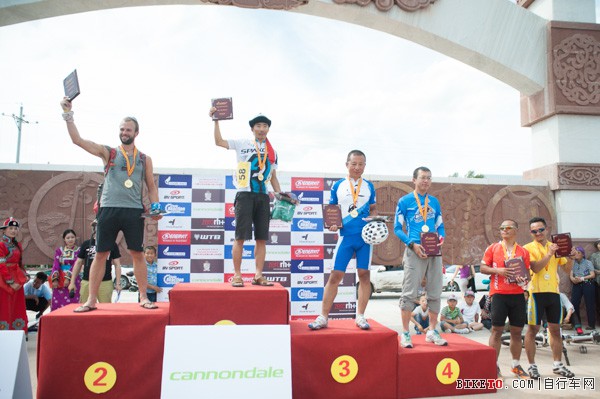 The King of the Grasslands: Wang Lidong!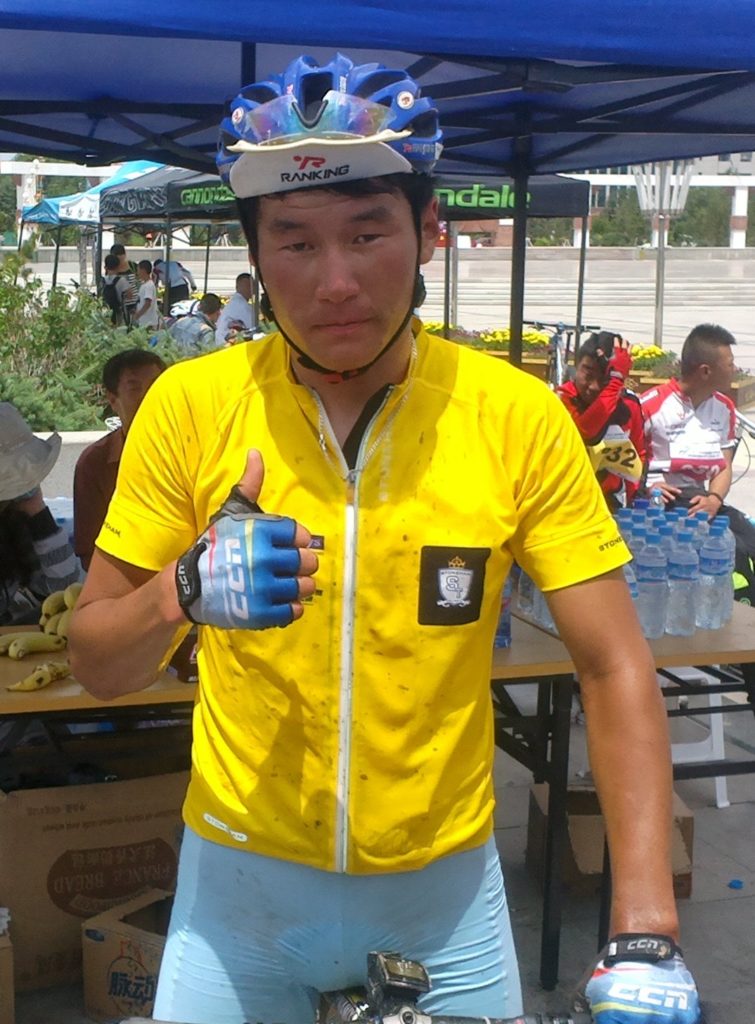 Yellow for 2 years in a row: Altansukh Altanzul from Team Mongolia CCN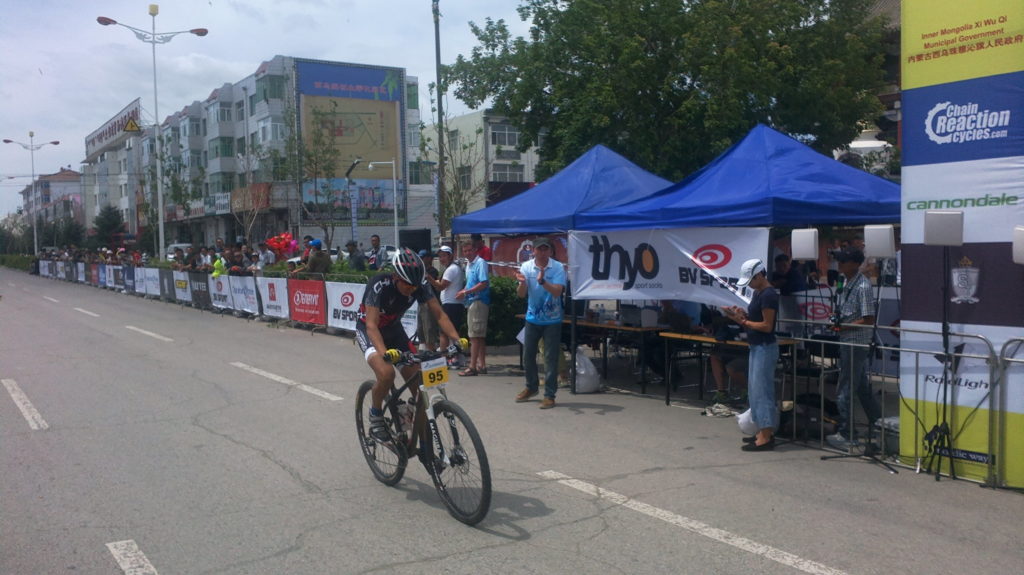 Again 2 stage wins but no overall and a mechanical problem as excuse: Tugulduur Tuulkhangai.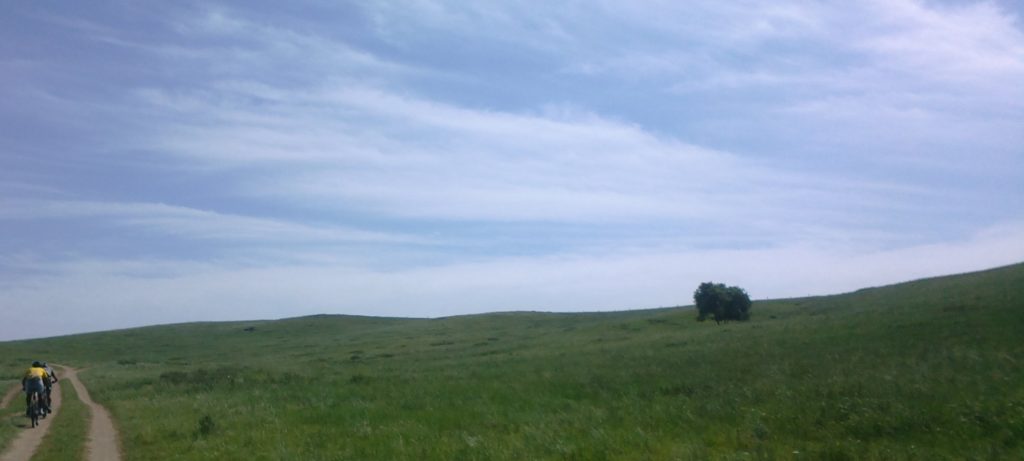 Lonely tree in the grasslands as Tuulkhangai and Altanzul power past