Basaankhuu Myagmarsuren is the deserved winner of the 2014 Genghis Khan MTB Adventure after outsprinting compatriot Bilguunjargal Erdenebat to take his second stage win. The 23-year-old Mongolian seemed totally in control of proceedings during the 96km long final stage, and despite a crash early on did not succumb to the pressure.
Fraser Young (Team Chiru-Magura) made a couple of attacks to try to destabilise the Mongolian squad, but the others kept coming back. 'The others' actually meant 12 riders – as the protagonists of this year's stage race stayed together until the 65th kilometre point, when a succession of hills inside pristine grassland split the group up. In fact, when Hong Kong-based Frenchman Pierre-Arnaud Le Magnan, 45-year-old chief of Team Chiru-Madura took command of the group at km 25 it was the first time in many years a non-Asian was leading the race. Myagmarsuren, Erdenebat and Hu Hao proved the strongest of the bunch. The Nanjing rider of Team Specialized, winner of yesterday's second stage, was riding a spare bike today and had to let the two Mongolian go in the last 5 km to claim third.
Heilongjiang's Wang Lidong successfully defends his King of the Grasslands crown. Overall, he was 22 minutes faster over the three days MTB and the Grassland Marathon than second-placed Luo Jinyu.
The women's MTB race went to Wang Xueli, ahead of Veerle Buytaert of Belgium and Gao Yansu.
The final classification of the 2014 Genghis Khan MTB can be found here . And the King of the Grasslands result is here . Stage results can be found in the results section under the MTB tab.
Three leaders at km 85 with Basaankhuu Myagmarsuren comfortable in second place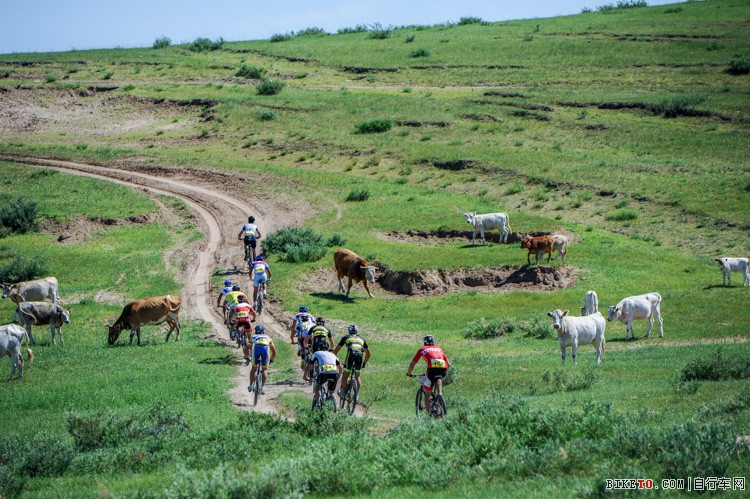 A dozen riders stayed together for more than 60km
Basaankhuu Myagmarsuren wins stage 3 and the overall classification
The women's 2014 podium with Wang Xueli on the top step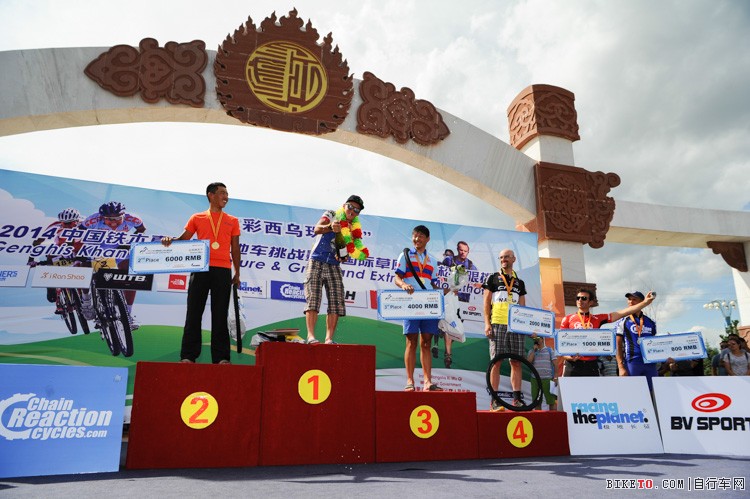 The men's 2014 podium