Mongolia keeps winning in the Genghis Khan MTB Adventure in Xiwuqi, which started today with the classic 63km stage from Nadamu to Culture Square. Baasankhuu Myagmarsuren outsprinted his teammate Mendbayar Ulambayar, but they also benefitted from a puncture suffered by Hu Hao and a helping hand by Fraser Young late in the race.
Blistering heat this afternoon for the roughly 400 mountainbikers who began the race. Drama struck immediately for Russian outsider Ivan Brinko as he crashed in the tricky descent coming off the Nadamu Arena. Brinko is okay, though, and will return in competition tomorrow. It was Hu Hao from Team Specialized who led the pack into the grasslands and onto Nadamu Hill, followed by the Mongolians from Team Attila and CCN. Contrary to previous years there was a bit of a regrouping after the descent of Nadamu Hill and for quite a while there was a group of 9 leaders, closely followed by other small groups. As the race progressed, six riders were gradually gaining an advantage with Team WTB's Daniel Carruthers initially refusing to let go in seventh place.
Team Chiru's Fraser Young had to let go a few times as well, but came back strongly after about 50km and looked like the man to beat as the Mongolians were losing momentum and Hu Hao did not manage to get away by himself neither. Disaster struck for the Chinese rider after the descent to Balager. He punctured his front tyre and saw his chances for a stage win and the overall classification go up in smoke right there. A sad ending to what had been an impressive ride by the 20-year-old Hu Hao. Hopefully, he can get over the disappointment and aim for stage wins in the next two days.
Remarkably, also Fraser Young jeopardised his chances for the overall classification as he – very kindly – stopped to give Hu Hao his spare inner tube and tools! Young will definitely get the fair play prize for that action. The Mongolians, and particularly Myagmarsuren and Ulambayar got a free bonus of 1'36" on Young, but the Chiru-Magura rider looks forward to the longest stage on Sunday to turn the tide in his favour. Young has definitely come prepared for this year's race!
Team WTB's Daniel Carruthers had a great fifth finish just ahead of Russia's Alexey Chaklov, who came back strongly in the second part of the race following mechanical problems in the early part. Chaklov and Carruthers lost 3'08" on Myagmarsuren.
Impressive riding also by defending King of the Grasslands Wang Lidong, crossing the line in an excellent 10th place and first of the KOG athletes. Wang Lidong put five minutes between himself and the next KOG contenders.
The women's race was won clearly by China's Wang Xueli ahead of Belgium's Veerle Bruytaert.
more coming soon
Result MTB Stage 1 : 63km
Men
1. Baasankhuu Myagmarsuren (Team Attila) 2:15:49
2. Mendbayar Ulambayar (Team Attila) 2:15:50
3. Gantumur Batorshikh (Team Mongolia CCN) 2:17:24
4. Fraser Young (Team Chiru-Madura) 2:17:38
5. Daniel Carruthers (Team WTB) 2:18:57
6. Alexey Chaklov (Team Chain Reaction Cycles) 2:18:57
7. Bilguunjargal Erdenebat (Team Mongolia CCN) 2:20:10
8. Alateng Tuliguer (Inner Mongolia) 2:24:47
9. Pierre-Arnaud le Magnan (Team Chiru-Madura) 2:24:50
10. Wang Lidong (Team Chain Reaction Cycles) 2: 25:01
11. Liu Shibo (Team WTB) 2:25:07
12. Robert Lamb (Team DirectAsia.com) 2:25:10
13. Eric Boyer (Shenzhen) 2:25:11
14. Christophe Moulins (Team Enervit) 2:25:12
15. Baterdene Narankhuu (Team Mongolia CCN) 2:26:50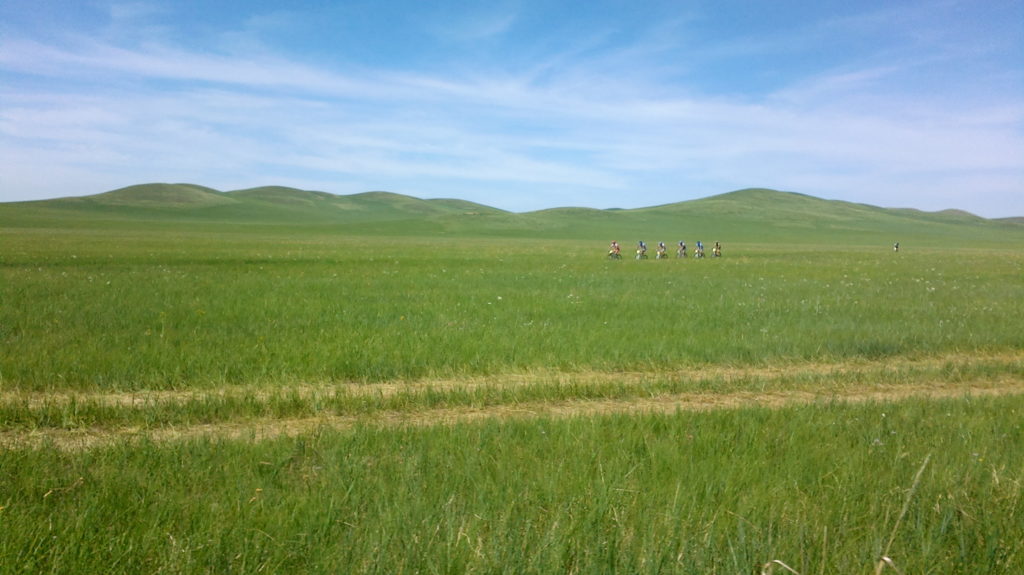 Hu Hao leads the leading group to km point 25