Checking the registration database to date, we have spotted a few athletes who will do a combination of running and mountainbiking at the upcoming Genghis Khan Festival. At least three Chinese participants so far have even registered for the full marathon and the three days MTB long-distance event! Very remarkable and exemplary for the Chinese endurance athlete community. Where do these supermen come from? What is their sports background? Are they really able to fulfill this extraordinary challenge? Nordic Ways contacted three of them and found some answers.
The first participant: Yang Jianguo. He is also promoted as one of the Chinese running stars of the 2012 Genghis Khan Grassland Marathon. He is a reputed marathon runner in China and super loves to run. He specializes in cross-country and long-distance endurance races, and often appears in major Chinese marathons and ultramarathons (e.g. 100km cross-country) and has achieved good results. His PB (personal best) over a full standard marathon is 3 hours and 11 seconds. In addition, he has been a pacer in marathon events to help running novices successfully complete races and improve their personal performances. He is a very popular figure. His big running goal is to complete all the Chinese marathon and ultramarathons, and then move on to participate in similar foreign events. When it comes to cycling, he is himself still a novice, though. But Yang Jianguo is confident: he likes to ride and he's sure that he can complete the three-day MTB Adventure.
The second participant: Ji Xinli. He will celebrate his 30th birthday in a month's time. You can strongly feel his love for running and cycling and he's in perfect shape with a height of 181cm and weight of 72kg. He hails from the " Run Together" club in Shanghai. Only starting to run at the end of November 2010, Ji Xinli has by now already participated in 3 half marathons, 8 full marathons and a 100 km charity run event (with a finishing time of 12 hours). In 2011, his total running mileage happened to be also… 2011km. On May 12 of this year, he will travel to Beijing and attend the The NorthFace 100 km cross-country running classic. In addition to running, Ji Xinli also enjoys riding. In July of last year, he rode to watch and attend the UCI's professional Tour of Qinghai Lake, and did 360km in total. Next year, he plans to ride to the Yunnan-Tibet line. "Having a healthy body is a happy thing," says Ji Xinli. "Compared to that, the hardships and setbacks I have endured on my trips are not worth mentioning. The tests God gave me are always meaningful. Therefore, run for your dreams! Create a better health for yourself, a more robust spirit, so run more marathons!". That's the man's credo.
The third participant: Ping Yuan. From 2005, he began to participate in the marathons in China, such as Hangzhou, Shanghai, Suzhou, Yangzhou, Dongying, Xiamen, Beijing, Zhengzhou and other places. He also participated in the Suzhou Jinji Lake Half Marathon last Saturday. His personal best time is 4 hours and 6 minutes achieved during the Hangzhou Marathon last year. He is enjoying the process of competition and the feeling of constantly improving through practice. As a mountainbier, he also rode to Qinghai-Tibet line, Yunnan-Tibet line in Sophomore summer, and in so doing rode more than 3500km.The reason why he signed up for the two competitions of 2012 Genghis Khan is just because he thinks he can allocate the physical strength to fulfill the challenge. Over the last two years, he's gotten used to run 40km a week, so he believes that finishing the race is no problem. Moreover, he would like to enjoy the beautiful grassland scenery. "You should focus on participating in an event, and not care about the result", Ping Yuan says. We could not agree more!
Ji Xinli
Yang Jianguo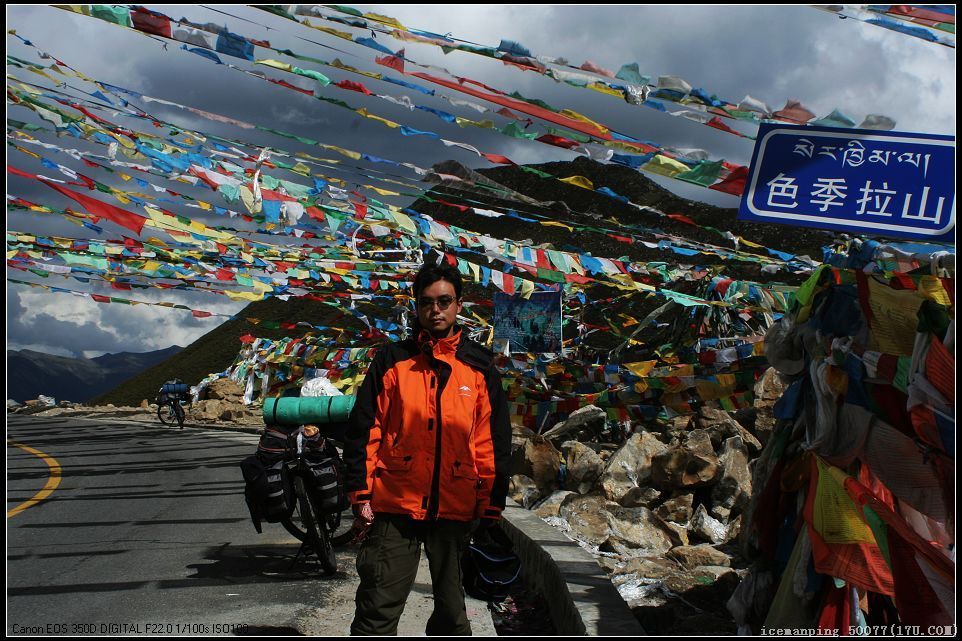 Ping Yuan