In only three years, the combiné of mountainbiking and running in an attempt to grab the crown of King or Queen of the Grasslands, has become a popular endurance challenge during the Genghis Khan Festival that attracts athletes by itself. Whereas the undisputed difficulty of the competition saw a DNF rate of well over 50% in the first years, 94 out of 138 completed the feat last year.
The King of the Grasslands for men, and the Queen of the Grasslands for women, is a competition that combines the results of the Grassland Marathon running and the 3 days of mountainbiking that make up the Genghis Khan MTB Adventure. Whereas one obviously cannot be slow, the key to success should be found more in the recovery periods between races. Moreover, this recovery is not only physical, but also mental. Many competitors need to be forced out of bed on Sunday morning to commence the last stage of the MTB race, which traditionally is also the longest. The day before, of course, is the killer. Get up early in the morning for the marathon, which drains your energy especially when it is hot under the sun – and that is the case almost every year. Then, depending on how fast one ran the marathon, KOG participants have a few hours to rest, eat and rehydrate. In the early afternoon there is the second MTB stage. Afterwards, there is also the Grassland Crazy Night party, and while you are there, you might as well enjoy that a bit as well.
Charlie Epperson from the USA, but residing on Guam Island, came over last year to join Team Chiru with one goal only: to become King. He had to battle hard against the defending King Wang Lidong and also against Piers Touzel, but his superb marathon in under 3 hours proved decisive. Nevertheless, Epperson, who is an experienced adventure racer, said to become the King of the Grasslands was definitely one of his toughest challenges ever.
Last year, also 18 women competed for the Queen's crown, and remarkably only one athlete of those did not manage to complete all 4 races. The winner, and therefore Queen of the Grasslands, is Ren Shufang, who lost time in the marathon, but had an advantage over Britain's Holly Chapman in the mountainbiking stages.
Also this year there is of course a King and Queen of the Grasslands competition. Registrations are open. We wish all the aspiring competitors already a good training and preparation for what is without a doubt one of Asia's toughest challenges!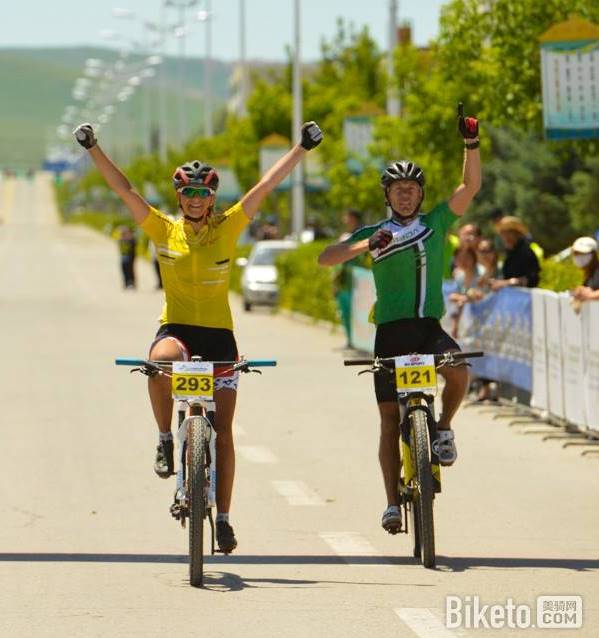 Charlie Epperson in green arrived together with the women's MTB champion last year