The Mongolian plains and its grasslands are remote territory, and for most non-China residents it is a mystery on how to get there. Good news: travel to the Genghis Khan Festival now becomes easier thanks to experienced travel operators Run China and Venture!
Venture – Events, Expeditions, Adventures – is a family-run business with bases in Japan and Australia and has years of expertise in off-the-path travel. Focussing on grassroots, ecological and responsible travelling, Venture operates both group and individual tours for clients in a.o. Japan, Korea, Australia, Laos and China. When Aaron Davis – founder of Venture and also of Bashukway Travel – heard about GKF in Inner Mongolia, he could no hide his enthusiasm! And so is Nordic Ways for starting this great cooperation. Detailed programme will be announced on the company's website in due course, but will of course also include some sightseeing in and around Beijing and the Great Wall.
The same excitement was felt at Run China Travels in Sweden, home country of Nordic Ways. Sharing the passion of travelling, running and biking, Run China will provide quality tours to China from Sweden including Beijing and the Genghis Khan Festival.
Websites:
Venture (Bashukway Travel)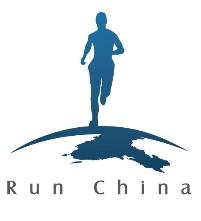 Run China Travels (currently only in Swedish)